Licensed Insolvency Trustee Melanie Leigh
Helps You Develop the Right Plan to Become Debt-Free
Get debt relief ASAP through a consumer proposal or bankruptcy.
Melanie is here to help you make an informed decision. Complete the form or call (844) 448-0934 to request a free, no-obligation debt assessment.
Trust in 25 years of experience…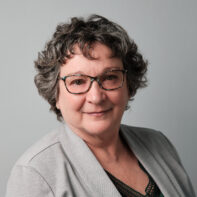 A compassionate approach to a stressful financial situation.
Since 1996, Melanie Leigh has taken a different approach to help Canadians get out of debt. She believes that everyone facing challenges with debt deserves compassion and empathy about their situation. As a Licensed Insolvency Trustee, it's her goal to help you find the best way to become debt-free.
"My job as a trustee is to make sure you understand all your options, so you can make an informed decision about how to deal with your debt."
Melanie can help with…
Every financial situation is unique, so the best debt solution for you may not be the best solution for someone else. Both consumer proposals and bankruptcy can help you get out of debt, but it's important to get informed on all your options first. So, Melanie will help you identify the best solution for your needs and goals.
As a Licensed Insolvency Trustee, she can help you file:
Common Questions
Below are some general answers to the most common questions that Melanie receives about her services. For more questions and answers, please visit our
FAQ page.